---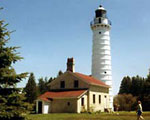 Extension Door County
University of Wisconsin-Madison
County Government Center
421 Nebraska Street
Sturgeon Bay, WI 54235
Phone: 920-746-2260 / Fax: 920-746-2531
Office Hours:  M-F 8 am to 4:30 pm
NOTICE:   Due to the COVID-19 virus outbreak and guidelines from Wisconsin Department of Health Services, UW-Madison, and federal agencies, our office will have limited availability and access. Our staff are working remotely and many of our events have been postponed or being offered virtually. Call 920-746-2260 for more information. For the latest information on COVID-19, visit the Wisconsin Department of Health Services.  
---
---
---
---
---
---
2021 CENTURY AND SESQUICENTENNIAL FARM AND HOME AWARD  … more information
---
---
FARM MANAGEMENT UPDATE FOR AG PROFESSIONALS
SEPTEMBER 24, 2020, 1:00-2:30 pm — WEBINAR  
Registration due by 5:00 pm on September 23
---
---
Six weeks of engaging activities for your whole family to learn more about 4-H and how to join in on the learning and fun!  

Virtually through Zoom.  

Thursdays from Oct. 8-Nov. 12, 6:15-7:00 pm

Register by September 18
---
RESOURCES – Dealing with the effects of Covid-19
HOME ALONE

– Evaluating and teaching children what they need to know to stay home alone.  more information

HOW TO TALK TO YOUR KIDS ABOUT CORONAVIRUS:

FOOD SAFETY
---
---
SOIL SAMPLING – HOMEOWNERS
One of the first steps to having a successful lawn or garden is having your soil tested. A soil test provides more information about the nutrient status of your soil, pH level, organic matter content and texture. The test report also suggests various soil management practices to improve the fertility of the soil for a given crop. You may bring your lawn and garden soil sample to the Extension office in the Government Center to have it sent in for testing or mail the sample in yourself.
Follow these steps to properly submit your soil sample:
Properly sample your soil; a total of 2 cups of soil is required for testing. More information on soil testing.
Fill out the lawn and garden soil sample submission form.  UW SOIL LAB WEBSITE     Click here to download the submission form.

Visit us at Extension Door County to drop off your soil.  We are located on the second floor of the Government Center on Nebraska Street.  Our office hours are: Monday-Friday, 8 am-4:30 pm.

You may choose to mail the sample in yourself. Follow the instructions on the submission form.

Cost per sample is $15.00/sample (plus $2.00/sample for postage if mailed by the Extension office). Payment method — cash or check. 

For further information on soil testing, please contact us at 920-746-2260.
FYI – The UW Soil Lab will be closing the end of 2020.  New soil lab information will be coming soon.  Sample fees are subject to change.
---
Insects:
---
PRIVATE PESTICIDE APPLICATOR CERTIFICATION



Intended for persons requiring certification or re-certification in order to apply restricted-use pesticides.  A private applicator is a person applying pesticides to produce an agricultural product (including forestry, nursery or greenhouse) on land owned or rented by the person or the person's employer. Required for private applicators who apply restricted use pesticides. Examples of private applicators include a farmer applying pesticides to his crops on his owned or rented land or an employee of that farmer doing the same; greenhouse or nursery workers making pesticide applications on the land or in the greenhouses of their employer.  You have the choice of either attending a classroom training or self-study. Questions? Call 920-746-2260
SELF-STUDY OPTION:  The certification fee (includes the training manual – 8th edition) is $30.00 (cash or check only).  Must purchase the manual at the Extension Office — office hours are 8 am-4:30 pm Monday-Friday (please call before you visit.)   Make checks payable to Door County UW-Extension.  If you have questions, call 920-746-2260.
---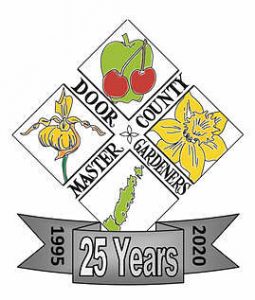 Master Gardening is for everyone.  In Wisconsin, Master Gardeners are trained volunteers who aid University of Wisconsin-Madison Division of Extension county staff by helping people in the community better understand horticulture and their environment. This site can help you learn about becoming a Master Gardener, find information about horticultural topics, and connect to the statewide network of Master Gardener associations.
DOOR COUNTY MASTER GARDENER TRAINING CLASSES:
For information on the training class, please visit the Door County MG website:  http://www.dcmga.org/become-a-mg.html
Learn more about:
Master Gardener Program in Wisconsin
Door County Master Gardeners
---

Phone:  920-743-5406
---