---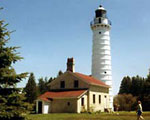 Extension Door County
University of Wisconsin-Madison
County Government Center
421 Nebraska Street
Sturgeon Bay, WI 54235
Phone: 920-746-2260 (individual e-mail addresses can be found in the directory)
Regular Office Hours:  M-F 8 am to 4:30 pm   Please call before visiting!
DOOR COUNTY MASTER GARDENERS and THE GARDEN DOOR – 920-559-9814
---
2023-24 4-H PROJECT YEAR HAS STARTED — SIGN UP NOW!  September 1-November 30.  Contact a club leader to get started in 4-H.   learn more …
---
Online Parenting Classes
Join a free online parenting class every Thursday at 1 pm or 6 pm. Connect with other parents. Get practical, positive parenting ideas. Help children grow.
When you register, you will receive an email with a link that gives you access to the class using Zoom. Check your junk mail if you don't receive this email.
October 19:  Raising Kind Kids
November 16:  Families + Screens
December 21:  Strengthen Family Bonds Through Traditions
---
MONEY MATTERS LIVE: CREDIT AND DEBT SERIES
October 3:  How to Access & Read a Credit Report
October 10:  Credit Score Basics
October 17:  How to Build Good Credit
October 24:  Strategies for Getting Out of Debt
For more information and registration:  Money Matters Live–Credit and Debt Series
CHECK YOUR FREE CREDIT REPORT
  –
more information
---
November 13-14
IN-PERSON CONFERENCE
Green Bay, Wisconsin
Venue: NWTC Corporate Conference Center
2023 Theme: "ADDING VALUE to your food or farming business!"
Early bird pricing … register by September 15
---

Mark your calendars … future Fair dates:
2024 DOOR COUNTY FAIR – AUGUST 14-18

2025 DOOR COUNTY FAIR – AUGUST 13-17

2026 DOOR COUNTY FAIR – AUGUST 12-16

Questions? Call 920-746-7126 … leave a message and someone will call you back!
Door County Fair Secretary, Hilary Heard:  secretary@doorcountyfair.com
---
---
VIRTUAL NEW FOOD ACCESS MAP … Brown, Door, Kewaunee, Manitowoc Counties    more information …
The University of Wisconsin-Madison Division of Extension-Brown County released the virtual NEW Food Access Map.  The objective of this map is to highlight places for households to obtain food in Brown, Door, Kewaunee and Manitowoc Counties.  The map focuses on these categories:  Community Gardens, Stores accepting EBT, Farmers Markets, Food Pantries, Grocery Stores, Cultural Grocery Stores and Meal Programs.
---
SOIL SAMPLING – HOMEOWNERS
One of the first steps to having a successful lawn or garden is having your soil tested. A soil test provides more information about the nutrient status of your soil, pH level, organic matter content and texture. The test report also suggests various soil management practices to improve the fertility of the soil for a given crop. 
Follow these steps to properly submit your soil sample:
Call the Extension office 920-746-2260 to request information, visit the office to pick up the information, or visit the websites below for forms and information.

Follow the instructions for submitting a soil sample

.  About 2 cups

of soil

is required for testing.  INSTRUCTIONS FOR SUBMITTING A SOIL SAMPLE

 

Cost per "routine" sample is $15.00, plus postage (if you want the Extension office to mail your sample). 

Wildlife Food Plot samples  more information …
The UW Soil Lab will be analyzing your sample.  UW Lab website
Note:  The UW Lab does not test/screen for Lead.  Please contact the State Lab of Hygiene if you would like lead screening.  Wisconsin State Lab of Hygiene
---
---
---
PRIVATE PESTICIDE APPLICATOR CERTIFICATION



Private Applicator:  A person who applies pesticide to produce an agricultural commodity AND pesticides are applied on property that they own, rent or their employer owns or rents. If an applicator does not meet BOTH parts of the definition, they are considered commercial applicators. Example of commercial applicator: Lawn care company or
County Highway employee.
Manual Fee:  $40 — must be purchased online at the UW PAT Store:  https://patstore.wisc.edu/secure/default.asp   Scroll down to Private Applicator Training; then select "General Farming 100/101".  A paper mail order form is available – mail order form – a check must be mailed with this option.  
—————————————————-
Pesticide Applicator Training
SELF-STUDY:  Purchase a manual on-line at the UW PAT Store.  Each person being trained must purchase a manual.  You then study the manual; when you are ready, contact the Extension office to schedule a date and time to take the test. You must get a 70% passing grade with this option.  Manuals must be purchased on-line from the PAT Store.
ON-LINE TRAINING: 

Purchase a manual on-line at the UW PAT Store. 

This online training can take the place of in-person training. From time of starting you will have 14 days to complete the training. Please keep the email with link to get back to the training if you leave it. Online training can be taken at any time. You will have access to training for 120 days of registration.  Once you have completed the training you will receive a Completion Receipt that you must show to the test proctor to be coded as attending a training. Register For Online Training   https://patstore.wisc.edu/secure/browse_cat.asp?category_id=30
Remember … After completing the on-line training or self-study, you must TEST IN-PERSON at the Door County Extension office. You must call ahead to schedule a time to take the test!  920-746-2260.  With a passing grade, you will receive a 5-year certification.
What to bring on test day:
Wisconsin requires that any person taking a certification exam must provide positive identification (a driver's license) and know their social security number.  Other acceptable forms of ID are: a photo ID, a Birth Certificate plus another form of ID, and your Social Security Number.
Your manual with the registration form in the front of the book (will be collected on the day of your test). If you have a "Completion Receipt" from the on-line training, bring that, also.
A pocket calculator for the exam, if you think you will need one. Cell phones are not allowed during testing!

If you have questions, please call the Extension Door County office at 920-746-2260.
---
RESOURCES
---
---
Insects:
---

DOOR COUNTY MASTER GARDENERS 
This site can help you learn about becoming a Master Gardener, find information about horticultural topics, and connect to the statewide network of Master Gardener associations.
Questions… 920-559-9814
---

Phone:  920-743-5406
---