Government Center offices are open regular business hours.
Visitors must follow all required health and safety measures. 

It is still recommended to call offices before visiting.  Thank you.
---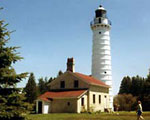 Extension Door County
University of Wisconsin-Madison
County Government Center
421 Nebraska Street
Sturgeon Bay, WI 54235Phone: 920-746-2260 / Fax: 920-746-2531
Office Hours:  M-F 8 am to 4:30 pm
---
NOW HIRING!

---
PARENT CONNECT SESSIONS – FALL 2021
It's back-to-school time. This transition time can be difficult for both children and parents, so UW-Extension has dedicated 6 virtual Parent Connect sessions this fall to help parents ease their children and themselves back into positive and healthy routines, relationships and reinforcement. At each virtual session, an Extension educator will highlight a different skill and lead a conversation about how parents can guide their children.
The Parent Connect Fall Schedule – Virtual Zoom Sessions 6:30pm – 7:30pm
Sept. 23rd, 2021 (Thursday) – Topic: Making Choices
Sept. 30th, 2021 (Thursday) – Topic: Human Kind. Be Both
Oct. 7th, 2021 (Thursday) – Topic: Mindfulness
Oct. 14th, 2021 (Thursday) – Topic: I Make a Difference
Nov. 9th, 2021 (Tuesday) – Topic: What Am I Good At?
Nov. 16th, 2021 (Tuesday) – Topic: Solving Problems with Other People
Registration is Required – Register online at: https://forms.gle/x3qvY2Z1u13rrnSA7
For additional questions, please email hdr-swwi-educators@office365.wisc.edu
---
---
---
---
PRIVATE PESTICIDE APPLICATOR CERTIFICATION



Intended for persons requiring certification or re-certification in order to apply restricted-use pesticides.  A private applicator is a person applying pesticides to produce an agricultural product (including forestry, nursery or greenhouse) on land owned or rented by the person or the person's employer. Required for private applicators who apply restricted use pesticides. Examples of private applicators include a farmer applying pesticides to his crops on his owned or rented land or an employee of that farmer doing the same; greenhouse or nursery workers making pesticide applications on the land or in the greenhouses of their employer.
Private and commercial pesticide applicators with certifications that expire January 31, 2020-November 30, 2021, can continue to operate as a certified pesticide applicator until December 31, 2021.  If you are not sure when your certification expires, please call or visit this website.
---
Self Study and Testing for

Private Applicator

Pesticide Certification
♦ Visit the Extension office in the Government Center, 421 Nebraska Street, Sturgeon Bay, to purchase a manual ($30/person).  Self study, then contact the Extension office to schedule a date and time to take the test.  
Private applicators may TEST in-person at the Extension Door County office. The in-person testing will qualify for a full FIVE-YEAR CERTIFICATION. Must call ahead to schedule a time!
**Wisconsin requires that any person taking a certification exam must provide positive identification (a driver's license is most common) and know their social security number.  You must bring this identification to the testing.  Other acceptable forms of ID are: 
A photo ID
Birth Certificate plus another form of ID
Social Security Number
If you have questions, please call the Extension Door County office at 920-746-2260.
---
SOIL SAMPLING – HOMEOWNERS
One of the first steps to having a successful lawn or garden is having your soil tested. A soil test provides more information about the nutrient status of your soil, pH level, organic matter content and texture. The test report also suggests various soil management practices to improve the fertility of the soil for a given crop. 
Follow these steps to properly submit your soil sample:
Request a "soil sample kit" from AgSource Laboratories.   

Follow the directions to p

roperly sample your soil.  A total of

1-

2 cups of soil is required for testing. More information on soil testing.
Cost per sample depends on which test(s) you want the lab to perform, plus $5.00 postage.  Soil sample submission form

Mail your sample to the AgSource lab.  The lab will send you an invoice for payment, plus $5.00 postage on invoice.  

If you have questions, please call the Extension Office – 920-746-2260.
---
---
---
---
RESOURCES
 

CHECK YOUR FREE CREDIT REPORT

  –

more information

HOME ALONE

– Evaluating and teaching children what they need to know to stay home alone.  more information

HOW TO TALK TO YOUR KIDS ABOUT CORONAVIRUS:

FOOD SAFETY
---
---
Insects:
---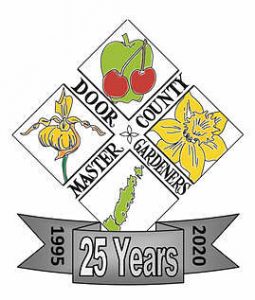 Master Gardening is for everyone.  In Wisconsin, Master Gardeners are trained volunteers who aid University of Wisconsin-Madison Division of Extension county staff by helping people in the community better understand horticulture and their environment. This site can help you learn about becoming a Master Gardener, find information about horticultural topics, and connect to the statewide network of Master Gardener associations.
DOOR COUNTY MASTER GARDENER TRAINING CLASSES:
For information on the training class, please visit the Door County MG website:  http://www.dcmga.org/become-a-mg.html
Learn more about:
Master Gardener Program in Wisconsin
Door County Master Gardeners
Door County Seed Library
The Garden Door — Open every day dawn to dusk … Self-guided tours (Free)
---

Phone:  920-743-5406
---