Government Center offices are open regular business hours.
Visitors must follow all required health and safety measures. 

It is recommended to call before visiting!  Thank you.
---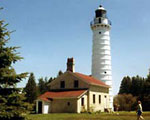 Extension Door County
University of Wisconsin-Madison
County Government Center
421 Nebraska Street
Sturgeon Bay, WI 54235
Phone: 920-746-2260 (individual e-mail addresses can be found in the directory)
Regular Office Hours:  M-F 8 am to 4:30 pm   Please call before visiting!
---
CENTURY AND SESQUICENTENNIAL FARM OR HOME APPLICATION  
---
DOOR COUNTY BROADBAND SURVEY …
Help Us Get Internet to Your Home or Business!
We need all property and business owners to participate in this survey to show what internet services are in place in the County.  It is projected to cost $140 million for Fiber to the Premise in Door County.  It is critical for us to obtain as much Federal and State funding as possible and not leave anyone behind.
Every survey completed can help:
The State obtain more federal funding for Fiber.
The County and Municipalities qualify and apply for more State and Federal grants to help pay for Fiber to the premise.
We need you to complete this short 10-minute survey that includes an internet speed test from your home or business (or both). Please use a computer or tablet to access the survey —https://www.co.door.wi.gov/1141/Door-County-FiberNet  No cellular connected devices please.  If you do not have internet access from your home or business OR you only have cellular access-please call the State of Wisconsin Consumer affairs 608-267-3595 for a short survey over the telephone.
---
SOIL SAMPLING – HOMEOWNERS
One of the first steps to having a successful lawn or garden is having your soil tested. A soil test provides more information about the nutrient status of your soil, pH level, organic matter content and texture. The test report also suggests various soil management practices to improve the fertility of the soil for a given crop. 
Follow these steps to properly submit your soil sample:
Call the Extension office 920-746-2260 to request a "kit" or visit the office to pick up the information.

Follow the instructions for submitting a soil sample

.  About 2 cups

of soil

is required for testing.  INSTRUCTIONS FOR SUBMITTING A SOIL SAMPLE

 

Cost per sample is $15.00, plus $5.00 postage (if you want the Extension office to mail your sample). 

Wildlife Food Plot samples  more information …
The UW Soil Lab will be analyzing your sample.  UW Lab website
Note:  The UW Lab does not test/screen for Lead.  Please contact the State Lab of Hygiene if you would like lead screening.  Wisconsin State Lab of Hygiene
---
---
---
PRIVATE PESTICIDE APPLICATOR CERTIFICATION



Private Applicator:  A person who applies pesticide to produce an agricultural commodity AND pesticides are applied on property that they own, rent or their employer owns or rents. If an applicator does not meet BOTH parts of the definition, they are considered commercial applicators. Example of commercial applicator: Lawn care company or
County Highway employee.
Manual Fee:  $40 — must be purchased online at the UW PAT Store:  https://patstore.wisc.edu/secure/default.asp   Scroll down to Private Applicator Training; then select "General Farming 100/101".  A paper mail order form is available – mail order form – a check must be mailed with this option.  
—————————————————-
Pesticide Applicator Training
SELF-STUDY: Purchase a manual on-line at the UW PAT Store.  Each person being trained must purchase a manual.  You then study the manual; when you are ready, contact the Extension office to schedule a date and time to take the test. You must get a 70% passing grade with this option.  Manuals must be purchased on-line from the PAT Store.
ON-LINE TRAINING:  Training materials are currently being revised.  On-line training information should be available by early November.
Remember … After completing the on-line training or self-study, you must TEST IN-PERSON at the Door County Extension office. You must call ahead to schedule a time to take the test!  920-746-2260.  With a passing grade, you will receive a 5-year certification.
What to bring on test day:
Wisconsin requires that any person taking a certification exam must provide positive identification (a driver's license) and know their social security number.  Other acceptable forms of ID are: a photo ID, a Birth Certificate plus another form of ID, and your Social Security Number.
Your manual with the registration form in the front of the book (will be collected on the day of your test). If you have a "Completion Receipt" from the on-line training, bring that, also.
A pocket calculator for the exam, if you think you will need one. Cell phones are not allowed during testing!

If you have questions, please call the Extension Door County office at 920-746-2260.
---
RESOURCES
 

CHECK YOUR FREE CREDIT REPORT

  –

more information

HOME ALONE

– Evaluating and teaching children what they need to know to stay home alone.  more information

HOW TO TALK TO YOUR KIDS ABOUT CORONAVIRUS:
---
---
Insects:
---

This site can help you learn about becoming a Master Gardener, find information about horticultural topics, and connect to the statewide network of Master Gardener associations.
Learn more about:
Master Gardener Program in Wisconsin
Door County Master Gardeners
Door County Seed Library
The Garden Door — Self-guided tours (Free) – Open every day dawn to dusk.  Located at the Peninsula Agricultural Research Station, 4312 Hwy 42, Sturgeon Bay
---

Phone:  920-743-5406
---