Government Center offices are open regular business hours.
Visitors must follow all required health and safety measures. 

It is recommended to call before visiting!  Thank you.
---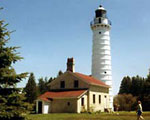 Extension Door County
University of Wisconsin-Madison
County Government Center
421 Nebraska Street
Sturgeon Bay, WI 54235
Phone: 920-746-2260 (individual e-mail addresses can be found in the directory)
Regular Office Hours:  M-F 8 am to 4:30 pm   Please call before visiting!
---
NOW HIRING — DOOR COUNTY 4-H PROGRAM EDUCATOR
---
CENTURY AND SESQUICENTENNIAL FARM OR HOME APPLICATION  
---
FREE webinar series! These engaging mini-webinars are 30 minutes including Q&A. Mini-webinars are free, but registration is required. Please click on the topics below to register. Webinars will be recorded for later viewing.  Wisconsin Horticulture Website
2023 SERIES 1: GET READY TO GARDEN AGAIN!
Indoor Plant Care During Winter
Date/Time: Wednesday, February 8, 12:00 p.m.
Presented by: Johanna Oosterwyk, DC Smith Greenhouse Manager, UW-Madison
Description: Join us to learn how you can keep your indoor plants thriving through late winter. You will learn how to recognize common pests on indoor plants and management options. We will also discuss maintenance practices that you can use to minimize indoor plant problems and keep your plants growing healthy.
Registration link: https://uwmadison.zoom.us/webinar/register/WN_9YSYwk1IS56sA9xUKqI2UQ
Rejuvenating Neglected Apple Trees
Date/Time: Wednesday, February 15, 12:00 p.m.
Presented by: Darrin Kimbler, Agriculture Educator, UW-Madison Division of Extension Iron County
Description: Do you have old and overgrown apple trees that need some attention? Then make sure to join us to learn about how to properly prune these neglected apple trees to support fruit production and prevent diseases. We will discuss correct pruning techniques including timing and encouraging proper tree structure.
Registration Link: https://uwmadison.zoom.us/webinar/register/WN_lzav64T8Q2OHcALwvBci5w
Planning for a Seed Saving Vegetable Garden
Date/Time: Wednesday, February 22, 12:00 p.m.
Presented by: Lisa Johnson, Horticulture Outreach Specialist, UW-Madison Division of Extension Dane County
Description: Saving seeds is a great way to keep your favorite garden vegetables for next year, but there are some things you need to know before you plant. You will learn about the different plant life cycles, preventing cross pollination, and which crops are the best for home gardeners to grow for seed saving.
Registration Link: https://uwmadison.zoom.us/webinar/register/WN_O4PQVZQlTOWZZoc3T8AFxQ
---
SOIL SAMPLING – HOMEOWNERS
One of the first steps to having a successful lawn or garden is having your soil tested. A soil test provides more information about the nutrient status of your soil, pH level, organic matter content and texture. The test report also suggests various soil management practices to improve the fertility of the soil for a given crop. 
Follow these steps to properly submit your soil sample:
Call the Extension office 920-746-2260 to request a "kit" or visit the office to pick up the information.

Follow the instructions for submitting a soil sample

.  About 2 cups

of soil

is required for testing.  INSTRUCTIONS FOR SUBMITTING A SOIL SAMPLE

 

Cost per sample is $15.00, plus $5.00 postage (if you want the Extension office to mail your sample). 

Wildlife Food Plot samples  more information …
The UW Soil Lab will be analyzing your sample.  UW Lab website
Note:  The UW Lab does not test/screen for Lead.  Please contact the State Lab of Hygiene if you would like lead screening.  Wisconsin State Lab of Hygiene
---
---
---
PRIVATE PESTICIDE APPLICATOR CERTIFICATION



Private Applicator:  A person who applies pesticide to produce an agricultural commodity AND pesticides are applied on property that they own, rent or their employer owns or rents. If an applicator does not meet BOTH parts of the definition, they are considered commercial applicators. Example of commercial applicator: Lawn care company or
County Highway employee.
Manual Fee:  $40 — must be purchased online at the UW PAT Store:  https://patstore.wisc.edu/secure/default.asp   Scroll down to Private Applicator Training; then select "General Farming 100/101".  A paper mail order form is available – mail order form – a check must be mailed with this option.  
—————————————————-
Pesticide Applicator Training
IN-PERSON TRAINING AND TEST DATES

If you are interested in attending an in-person training, the closest ones are being offered on these dates:

February 15 9:00 AM Training will be held at Extension Brown County, 2019 Technology Way, Green Bay, WI 54311
February 16  9:00 AM Training will be held at Farm Wisconsin Discovery Center, 7001 Gass Lake Rd, Manitowoc, WI 54220
TO REGISTER:  Visit https://go.wisc.edu/ph5u37
Cost: $10.00
Please bring a #2 pencil, calculator, and your manual. Cell phones will not be allowed during the test. You will have to show ID when handing in the test.
Everyone must purchase a manual online.  They are no longer sold at the Extension office! – To order, please visit https://fyi.extension.wisc.edu/pat/
SELF-STUDY:  Purchase a manual on-line at the UW PAT Store.  Each person being trained must purchase a manual.  You then study the manual; when you are ready, contact the Extension office to schedule a date and time to take the test. You must get a 70% passing grade with this option.  Manuals must be purchased on-line from the PAT Store.
ON-LINE TRAINING: 

Purchase a manual on-line at the UW PAT Store. 

This online training can take the place of in-person training. From time of starting you will have 14 days to complete the training. Please keep the email with link to get back to the training if you leave it. Online training can be taken at any time. You will have access to training for 120 days of registration.  Once you have completed the training you will receive a Completion Receipt that you must show to the test proctor to be coded as attending a training. Register For Online Training   https://patstore.wisc.edu/secure/browse_cat.asp?category_id=30
Remember … After completing the on-line training or self-study, you must TEST IN-PERSON at the Door County Extension office. You must call ahead to schedule a time to take the test!  920-746-2260.  With a passing grade, you will receive a 5-year certification.
What to bring on test day:
Wisconsin requires that any person taking a certification exam must provide positive identification (a driver's license) and know their social security number.  Other acceptable forms of ID are: a photo ID, a Birth Certificate plus another form of ID, and your Social Security Number.
Your manual with the registration form in the front of the book (will be collected on the day of your test). If you have a "Completion Receipt" from the on-line training, bring that, also.
A pocket calculator for the exam, if you think you will need one. Cell phones are not allowed during testing!

If you have questions, please call the Extension Door County office at 920-746-2260.
Another option for testing:
Self-Study Test Out Dates at the Kewaunee County Fairgrounds  
January 26, 9:00 am
February 23, 9:00 am
March 23, 9:00 am
April 6, 9:00 am
Must register by calling the Kewaunee County Extension Office at 920-388-7141 or send an email to: erin.dahle@wisc.edu
Must bring a #2 pencil, ID, calculator, and Social Security Number
---
RESOURCES
 

CHECK YOUR FREE CREDIT REPORT

  –

more information

HOME ALONE

– Evaluating and teaching children what they need to know to stay home alone.  more information

HOW TO TALK TO YOUR KIDS ABOUT CORONAVIRUS:
---
---
Insects:
---

This site can help you learn about becoming a Master Gardener, find information about horticultural topics, and connect to the statewide network of Master Gardener associations.
Learn more about:
Master Gardener Program in Wisconsin
Door County Master Gardeners
Door County Seed Library
The Garden Door — Self-guided tours (Free) – Open every day dawn to dusk.  Located at the Peninsula Agricultural Research Station, 4312 Hwy 42, Sturgeon Bay
---

Phone:  920-743-5406
---