---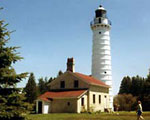 UW-Madison Division of Extension Door County
County Government Center
421 Nebraska Street
Sturgeon Bay, WI 54235
Phone: 920-746-2260
Fax: 920-746-2531
Office Hours: M-F 8 am to 4:30 pm
---
PROGRAMS/EVENTS:
Wisconsin State Fair – 2019 Sesquicentennial and Farm & Home

Programs
---
Insects:
---
A listing of agricultural producers that grow or raise food or fiber for sale within Door County and nearby Kewaunee County. Also included are listings of Door County restaurants and retailers that use or sell locally produced agricultural products.
---
PRIVATE PESTICIDE APPLICATOR CERTIFICATION



Intended for persons requiring certification or re-certification in order to apply restricted-use pesticides. A private applicator is a person applying pesticides to produce an agricultural product (including forestry, nursery or greenhouse) on land owned or rented by the person or the person's employer. Required for private applicators who apply restricted use pesticides. Examples of private applicators include a farmer applying pesticides to his crops on his owned or rented land or an employee of that farmer doing the same; greenhouse or nursery workers making pesticide applications on the land or in the greenhouses of their employer. You have the choice of either attending a classroom training or self-study. Questions? Call 920-746-2260
2019 CLASS:

Door County

— Wednesday, February 13, 9:00 am, Peninsula Room, Government Center

Visit the Door County Office to purchase a training manual ($30.00) at least one week before the class.
SELF-STUDY OPTION: The certification fee (includes the training manual) is $30.00 (cash or check only). Must purchase the manual at the Extension Office — office hours are 8 am-4:30 pm Monday-Friday (please call before you visit.) Make checks payable to Door County UW-Extension. If you have questions, call 920-746-2260.
———————————————————
Buy Local, Buy Wisconsin —
– Local Food Business Seminars in Green Bay. Read more …
---
---
UW-Extension's Report to the Door County Board – February 2019
---
---
Interested in Geocaching Activities … check out this brochure: Cache Guide with Coordinates
---
---
DOOR COUNTY DAIRY PROMOTION
---
Past Extension PowerPoint Presentations on:
Field Soil Sampling
Garden Soil Sampling
Gardening in Small Spaces
Garden Pests and Beneficial Insects
---

Master Gardening is for everyone in Wisconsin Master Gardeners are trained volunteers who aid University of Wisconsin Extension staff by helping people in the community better understand horticulture and their environment. This site can help you learn about becoming a Master Gardener in Wisconsin, find information about horticultural topics, and connect to the statewide network of Master Gardener associations.
DOOR COUNTY MASTER GARDENER TRAINING CLASS INFORMATION:
For information on this year's training class please visit their website: http://www.dcmga.org/become-a-mg.html
Learn more about:
Master Gardener Program in Wisconsin
Door County Master Gardeners
---

E-Mail: mstasiak@wisc.edu / Phone: 920-743-5406
—————————————————-
Peninsular Research Station – from 2011 Fruit School presentation:
---